As with fashion, the interior design industry experiences trends that include color (Pantone's Color of the year, for example) as well as patterns.  A big trend this year is the resurgence of floral patterns used in upholstery, wallpaper and window treatments.  Rest assured that today's floral patterns are not your Grandmother's florals...they are bold and bright, often abstract in shape.
Take a look at the bold floral pattern used on the club chair and accent pillows in this modern living room.  An unexpected color combination of blue and brown allow the modern floral shapes to take center stage.
Painted furniture frames provide the perfect contrast to the over-sized floral pattern that appears on the chair backs and window treatments in this updated dining room.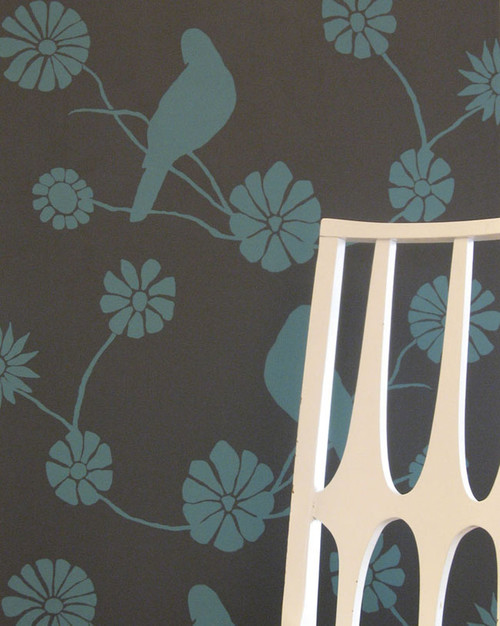 It is easy to enjoy this stylized floral and bird patterned wallpaper from 
Madison and Grow
 . This would be the perfect personalized touch in a nature inspired spa or boutique, not too bold but not too tame.  Complete the look with our bronze
daisy pull
as hardware on doors and drawers.
As with any design trend, start small by adding a few floral accent pillows to a couch or chair or create a focal point with floral wallpaper on a single wall.  Even something as simple as new door hardware in a sophisticated floral design such as this
drawer pull
that is modeled after a beautiful trumpet flower.